Reinforcing Our Community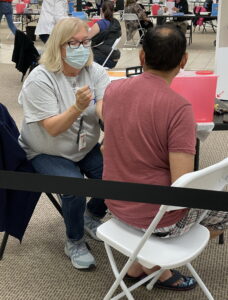 MRC GEM is the Georgia East Metro Health District Medical Reserve Corps, Inc. We are a non-profit organization serving the health and emergency preparedness needs of Georgia's Gwinnett, Newton, and Rockdale Counties. We work closely with local health departments, emergency managers, and homeland security to augment and scale up their responses.
We are not a military organization, though our name might sound like one. We are a top-to-bottom volunteer organization. MRC GEM provides free monthly programs of interest to our volunteers, helping them learn to prevent and deal with emergencies affecting themselves, their families, and their communities. We have no ranks per se and are happy for any member to step up and help manage MRC GEM – just ask how you can help!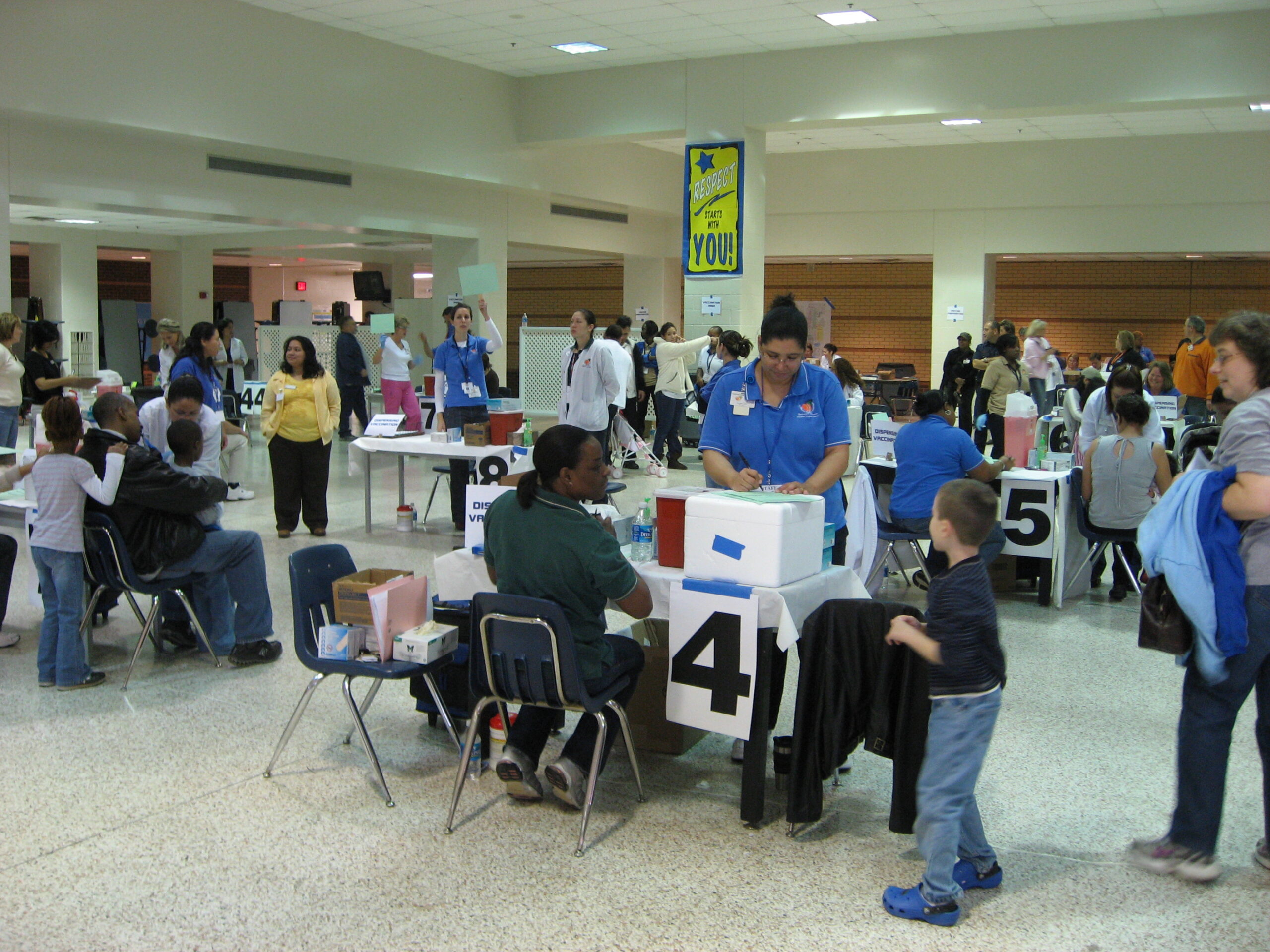 A part of the USA Freedom Corps, created by the President in response to the attacks of September 11, 2001, the MRC program is guided by the HHS Administration for Strategic Preparedness and Response (ASPR).
Our Mission
Our stated mission is to augment existing community health operations during large-scale emergencies, aid in response to pressing health care needs, and improve community emergency preparedness.
Not All Heroes Wear Capes
Our Board of Directors provide strategic guidance, as well as helping to manage our key functions. Our Directors help assure our continued viability, both financially and through leadership succession planning and many other areas.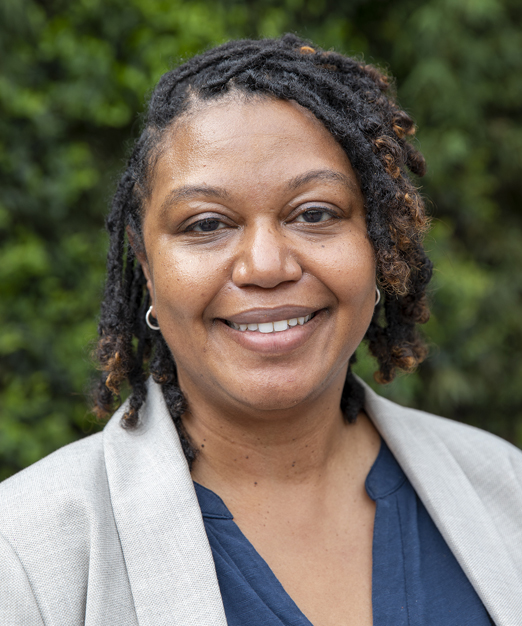 Shameka Allen
A native of Covington, Georgia, Shameka Allen earned her Bachelor of Arts degree from Emory University in French Studies. Upon graduation, Shameka relocated to Chicago, IL and started her career as a Marketing Trainee at British Petroleum (BP). Her career at BP led Shameka to relocate to Las Vegas, NV and later to Indianapolis, IN. After leaving BP, Shameka started a graduate program in International Relations and relocated to Washington, DC to pursue a career with the Department of Homeland Security. During this time, she was able to see firsthand how federal agencies partner to solve domestic security issues.
 After relocating back to Indianapolis, Shameka finished her graduate degree and worked for a brief stint in public accounting at Ernst and Young before finally settling in at CVS Pharmacy. Shameka would go on to work Director Level positions at both CVS and Target and came back to Georgia in 2012. Shameka decided to pursue her MBA at the University of Georgia Terry School of Business. With a strong operations background coupled by her knowledge of business acumen, Shameka chose to enter the healthcare space after being approached by a former peer at Target.
In 2018, Shameka joined DaVita Dialysis as a Regional Operations Director, covering all locations south of I-20. She currently serves as Associate Director and Vice President at Good Samaritan Health Centers of Gwinnett, one of the largest safety net clinics in the State of Georgia that provides medical and dental healthcare for those that are uninsured. Shameka is passionate about ensuring that healthcare access is available to all who need it.
Shameka is a member of Rotary Gwinnett and attends Victory World Church. She is also the mother of three wonderful kids, Mackenzie, Aaron and Mackayla, and enjoys reading and cooking in her spare time.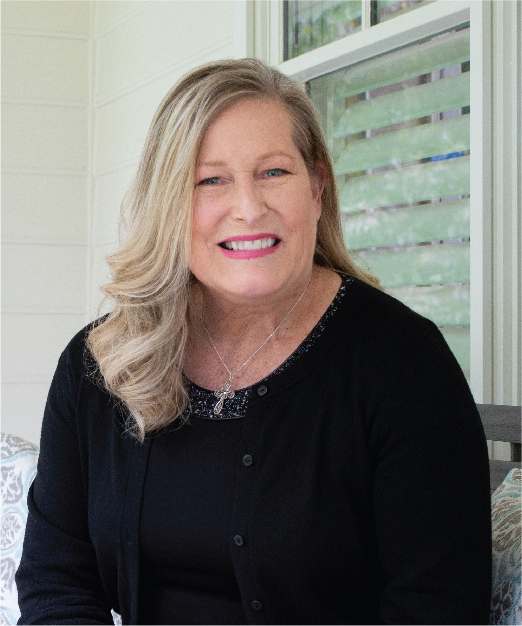 Audrey Arona, MD
Dr. Audrey Arona obtained her Bachelor of Science at the University of California, San Diego, dual majoring in Biochemistry and Cellular Biology. She graduated with her M.D. License in 1991 from the University of Cincinnati College of Medicine, and then completed an OB/GYN residency in 1995 from the University of Southern California. She is a member of and Board Certified with the American College of Obstetrics and Gynecology and is a member of and previous Board member of the AMA.
Dr. Arona practiced OB/GYN in private practice for over 30 years, delivering thousands of babies and specializing in diagnosing, treating and prevention of diseases and disorders affecting women of all ages. In addition, she mentors and trains physicians, residents, nurse practitioners and other clinical staff. Dr. Arona is an entrepreneur and started two successful businesses while in practice and has a patent pending on a medical instrument she designed.
In 2012, Dr. Arona served as a consultant to the GRN Public Health Departments and in 2018 became their Medical Director. Serving as CEO and District Health Director, she also works with community partners to establish a healthcare roundtable in Gwinnett County to address areas of need, specifically infectious disease, mental health, substance abuse, and infant and maternal mortality.
She has been instrumental in our fight against the COVID-19 virus, leading our community in collaboration with community partners, churches, non-profit organizations, local county and city officials, healthcare groups and businesses. She has become our local subject matter expert on all things COVID. Dr. Arona has led her team of passionate public health professionals during this pandemic, addressing the community needs through setting up mass testing, serving as a national model for COVID operations and communications, and working with community leaders to implement CDC and state guidance. Now, she and her team are continuing to save lives by making the COVID-19 vaccine as accessible as possible.
In addition to serving on MRC GEM's Executive Board, Dr. Arona is a Rotarian and serves on many Boards including the Executive Committee of the Community Foundation of NE Georgia, the Gwinnett County Chamber of Commerce, the Latin American Association, and Gwinnett Ballet Theatre/SugarloafPerforming Arts, and has received numerous awards including Senate Resolution 233 for Valiant Public Service, the W. Lee Arrendale Award for Vocational Excellence, a 2021 Gwinnett Chamber of Commerce Public Service Award, the 2021 Gwinnett Medical Center Foundation Physician Champion Award, and a Local Hero Award for Blake Shelton's "Friends and Heroes."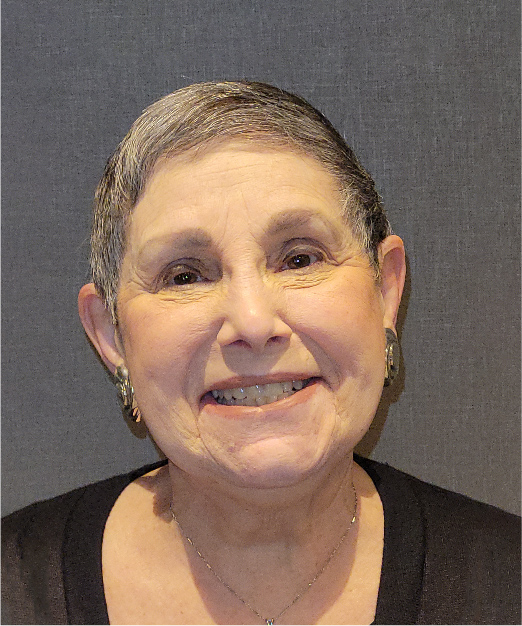 Judith Levinson
Judee Levinson is a native of Chicago, but has lived in Georgia more than half her life, and in Gwinnett County since 1996.
She earned two degrees in Early Childhood Education from Roosevelt University in Chicago, after which she taught second graders in a public housing project there for five years. After moving "temporarily" to Georgia, she earned a law degree from GSU College of Law, and later a Master's of Law in Litigation from Emory Law. She practiced law for over thirty years, most of it while operating her own law firm. She maintains her membership in the State Bar of Georgia.
In addition to serving as MRC GEM Vice President of Logistics and a Board member, Judee is a graduate of CERT and Gwinnett Senior Leadership. She has several years' experience as an HOA Board member.
Judee has been married to Sherwin for over fifty years. Judee and Sherwin are parents of two, and grandparents of four, and reside in Lawrenceville.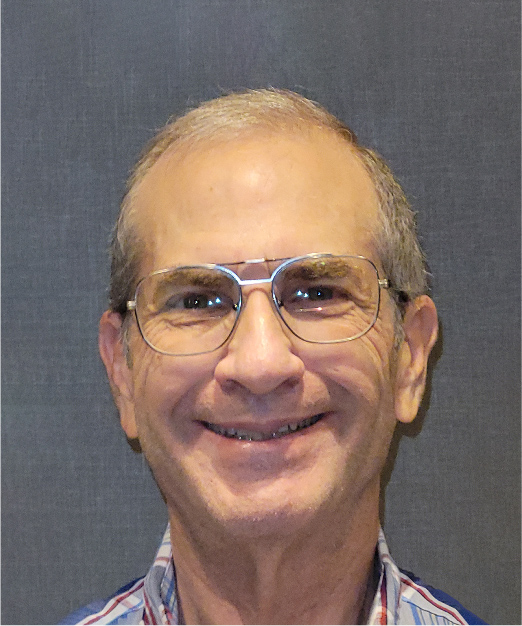 Sherwin Levinson
Sherwin Levinson is president of a consulting firm he founded in 1976, specializing in telework, organizational auditing, and disaster/continuity of operations planning.
While continuing his career as a consultant, Sherwin has served for over fifteen years as Executive Director of an all-volunteer 501(c)(3) nonprofit volunteer Medical Reserve Corps. His MRC unit, MRC GEM, has worked closely with CDC personnel in developing the CDC's program for training radiation response volunteers. Over the years, MRC GEM has provided vital support on numerous occasions when circumstances overwhelmed the capabilities of the regular public health staff. Most recently, MRC GEM volunteers provided over 17,000 hours of support to the public health COVID-19 response. Almost 1,300 registered and credentialed volunteers continue to support testing and vaccination.
Sherwin first became involved in emergency management after his home and neighborhood were severely damaged by the 1998 DeKalb/Gwinnett tornado. Upon learning that his city had no emergency response plan or personnel, he became the first emergency manager for the City of Berkeley Lake, GA., and has held numerous volunteer emergency management and response roles ever since.
Sherwin is a native of Chicago. He studied physics at MIT and the University of Chicago before achieving an MBA in math methods and computers, also at U of C.He is the former chairman of the non-profit ChildNet, Inc., a former BSA scoutmaster, having earned Wood Badge and Order of the Arrow.
In recent years, Sherwin has earned the Gwinnett Chamber Volunteer Service in Healthcare Award, the Good Samaritan Health Centers of Gwinnett Good Neighbor Award, and Gwinnett County Citizen Corps Volunteer of the Year Award. He is a CERT graduate, and became a Georgia Emergency Management Agency Certified Emergency Manager in 2017. He has chaired the Gwinnett County Citizens Corps Council since 2014.
Sherwin and his wife of over 50 years are the parents of two and grandparents of four.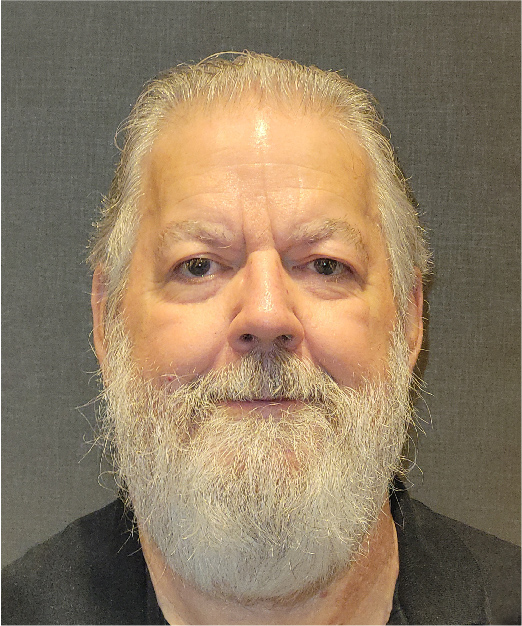 Jim Newell
Jim Newell serves on the Board of Directors and is the Vice President, Membership for MRC GEM, a Medical Reserve Corps 501(c)(3) all-volunteer nonprofit organization that supports emergency managers as well as the largest health district in Georgia (GNR serves a population of over 1.2 million people).
Jim is also Director of Operations for Southern Cargo LLC, a transportation broker that arranges freight for many large shippers across the United Sates. He has an extensive background in transportation management and warehousing with over 45 years of experience.
Jim started volunteering in 2008 with CERT (Community Emergency Response Team). After completing CERT, he began volunteering with MRC GEM in 2009. He has been trained in such courses as Stop the Bleed, Hazardous Materials Recognition, Advanced First Aid, and radiation detection. Jim became a Board Member in 2012. MRC GEM recognized Jim with the Hall of Fame Award in 2016.
Jim and his wife, Deborah, of over 20 years (both native Atlantans) live in Lawrenceville and are the parents of four and grandparents of nine. In his spare time, he enjoys amateur photography.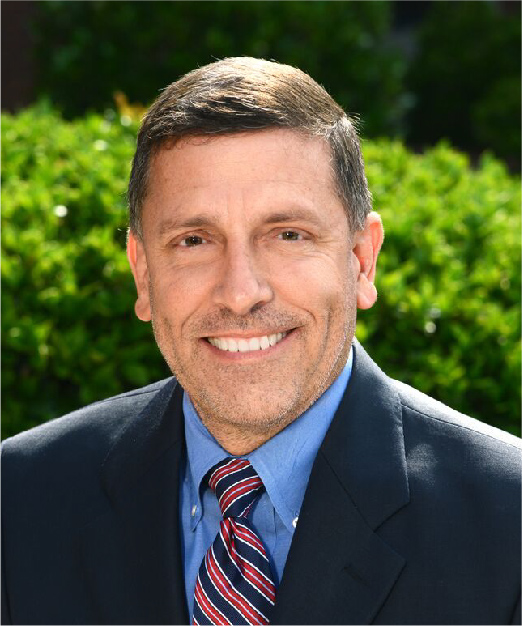 Mark Reiswig
Mark Reiswig serves on the Board of Directors of MRC GEM. Professionally, Mark directs all emergency preparedness and response efforts including budgeting, staffing, and training for GNR Public Health Dept. Mark's efforts extend to building relationships with the business community, EMA, hospitals, schools, the CDC, volunteer organizations, and other local, state, and federal response partners. He plans and directs exercises and real-life events, for situations and challenges including hurricane shelter operations, radiological response drills, hospital surge capacity, mass vaccination, Strategic National Stockpile planning and response, NDMS evacuations, and more.
Mark has served as Incident Commander overall COVID-19 Operations for GNRHealth Dept. for over 2.5 years, leading a team of more than 500 individuals (best team in the country!!!) that conducted over 125,000 COVID tests, countless case investigations and contact tracings, and over 250,000 COVID vaccinations. This team received visits and national recognition from the CDC, the Surgeon General, the governor, and from a presidential task force, because of its effective and innovative response to the pandemic.
Mark led GNR Public Health's Monkeypox response with over 7,000 vaccinations provided in less than three months. He has previously coordinated and directed a local health district H1N1 mass vaccination operation that received national recognition for its innovation and effectiveness, which included mall mass vaccinations and the "Panda McFlu" campaign.
Mark has served on the State of Georgia Public Health Emergency Preparedness Advisory Board to help guide future directions of state EP program. He currently serves on the Executive Leadership Team of the Region D Healthcare Coalition.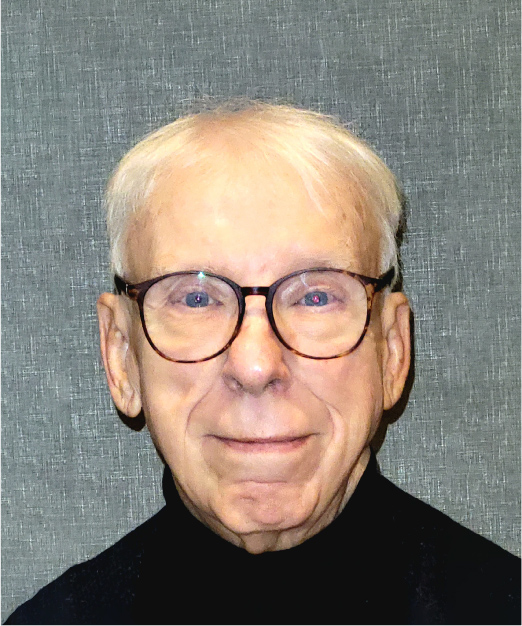 Gerard Roets
Jerry Roets has been a member of MRC GEM from the beginning of its predecessor unit. He was also previously employed by the GNR Health Department. Emergency Preparedness section.
Jerry's extensive military background includes graduating from the US Army's Command and General Staff School, and teaching in the Army's NBC Program. In addition, his Army experience has included serving as Deputy Commander of an Army Evacuation Unit, serving on a US Army Health Evaluation and Assistance Team for Eastern Europe, and commanding an Army Mobile Surgical Hospital.
Jerry has also served professionally in numerous clinical positions, including triage, stabilization, treatment, and evacuation. He has additionally served as a Consultant for Health and Legal Services in the Georgia Department Of Behavioral Health and Developmental Disabilities.
Jerry's wife, Jean, is also a nurse and a longtime member of MRC GEM.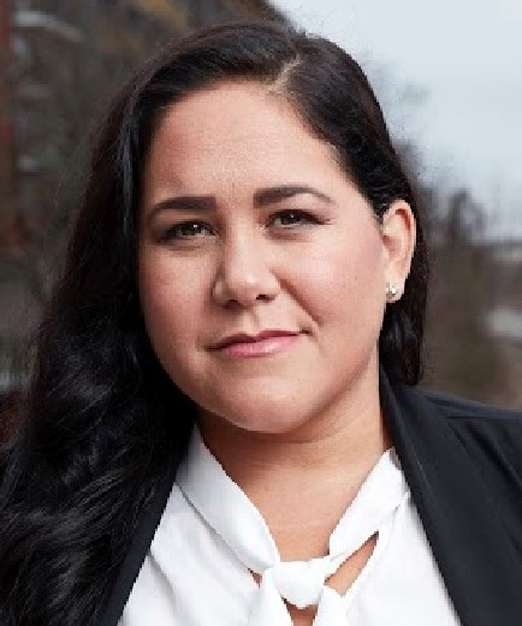 Suleima Salgado
Suleima Salgado, MBA is a telemedicine consultant who works with state and federal agencies, health systems, private providers, public schools, public health, colleges/universities, telehealth companies and non-profits to develop and implement telemedicine programs across the U.S. In addition, she serves as TeleHealth liaison for the Southeastern Telehealth Resource Center which covers Alabama, Florida, Georgia, South Carolina, Puerto Rico and the U.S. Virgin Islands.
Prior to this role Suleima served as the Director of Telemedicine & Project ECHO for the Georgia Department of Public Health for 15 years where she led various public health initiatives in both Georgia and Florida and managed a $2.4 million budget. In this role she was responsible for setting strategic goals to increase access and bring health equity to underserved areas of the state through collaboration with Georgia's 159 county health departments.
In 2009, Ms. Salgado moved to Georgia to serve as the Director of Communications & Health Promotions/Risk Communicator for the Gwinnett, Newton, and Rockdale County Health Departments where she was the spokesperson for the district and was involved in several health response events such as the H1N1 pandemic, multiple infectious disease outbreaks, vaccine shortages, mosquito-borne illnesses, and various interagency and multi-jurisdictional incidents and disasters.
Suleima has received her Crisis and Emergency Risk Communication (CERC) training from the CDC.  Suleima has also completed several National Incident Management Courses through FEMA. 
Mrs. Salgado holds a Master of Business Administration from Southeastern University in Florida. 
Suleima also serves her community as a Rotarian with the Rotary Club of Gwinnett, is a member of the GA Hispanic Chamber of Commerce, and serves as a board member for the Gwinnett Coalition, the Latino Association for Parents of Public Schools (LAPPS) and MentorEvolution. Suleima resides in Hoschton with her husband and son.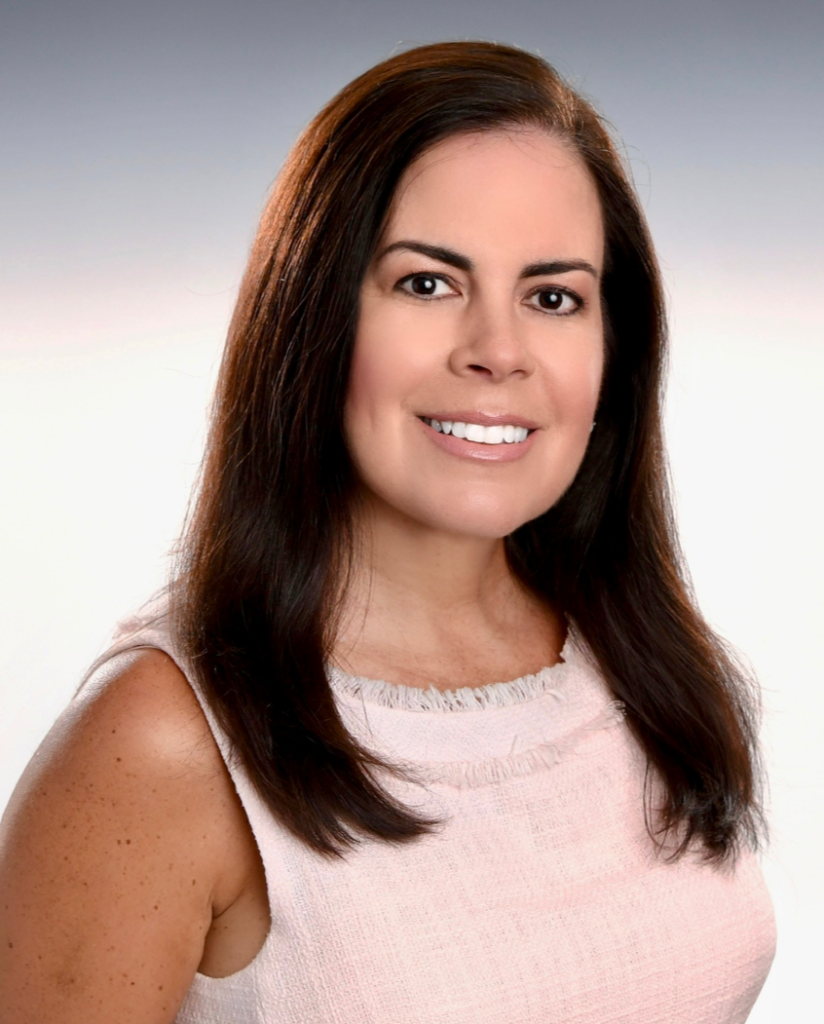 Patty Thumann
Patty Thumann serves on the Board of Directors and is the Response Director for MRC GEM, which serves a population of 1.2 million.
Patty is also the Managing Partner for PBJMedia Holdings, a boutique consulting firm offering an independent sounding board, business development and partnership growth, to bring key stakeholders together to drive positive results and grow their business. Her passion is working with organizations on new program development, augmenting existing programs, specializing in the energy management, sustainability & facility management industry, with an interest in healthcare and emergency response.
Patty became involved in emergency response in 2016 when she earned certification in emergency first responder and emergency oxygen provider to earn her certification in scuba diving. A 2017 CERT graduate, she then followed with FEMA training classes, as well as training at her local emergency management office on the Web EOC (emergency operation center), and GEMA's Local Volunteer & Donation Management and Stop the Bleed classes, among others.
Patty has been recognized with the Hall of Fame award in 2020 for her significant contribution in theCOVID-19 response and in 2021 with a Frontline Hero Award from MRC GEM.
Patty serves on multiple boards in the community. She was born in Cuba and came to the U.S. when she was seven years old. Living in Gwinnett since the age of nine, she now resides there with her husband and teenage son. She plays tennis year-round, scuba dives, and enjoys water sports and snow skiing.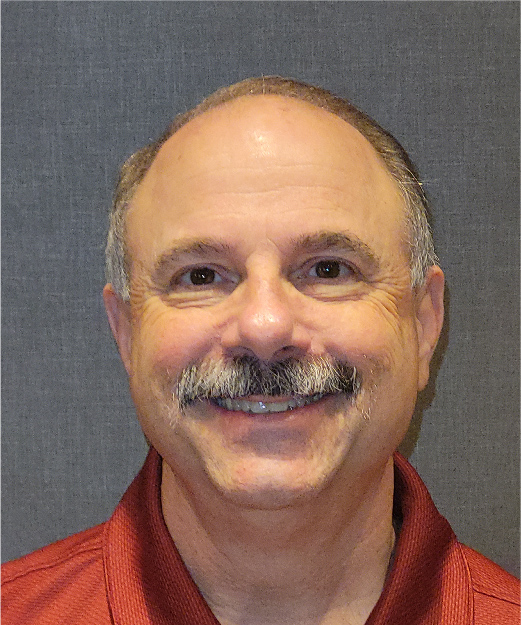 Anthony Varamo
Tony Varamo joined the Medical Reserve Corps Georgia East Metro (MRC GEM) in 2004 along with his son, Vince. Tony joined MRC GEM after the creation of the USA Freedom Corps because he felt a moral obligation to promote health and safety awareness and help others prepare for emergency incidents. Since then, Tony has served in several positions including VP Operations and Board member. An avid spokesperson for MRC GEM, Tony fills numerous critical roles.
Tony was involved in planning early in the unit's creation and continues to support in various capacities as time allows. His son, Vince now works closely with the MRC in Rhode Island during mass casualty exercises and COVID-19 response, and appreciates the training he received in 2004.
Having no formal medical training, but being an Air Force and Coast Guard veteran, Tony has held operational leadership positions in hazardous materials response, casualty and death investigations, marine safety, vessel inspection, and aircraft quality assurance. Since 2009, Tony has served as the Workforce Development Manager for MetroPower, Inc. in Tucker, GA. His responsibilities include recruiting, training, apprenticeship programs, and management and leadership development.
Tony and his wife Patricia reside in Lawrenceville, GA with their son, Gage. They have four children, six grandchildren, and one great-grandson.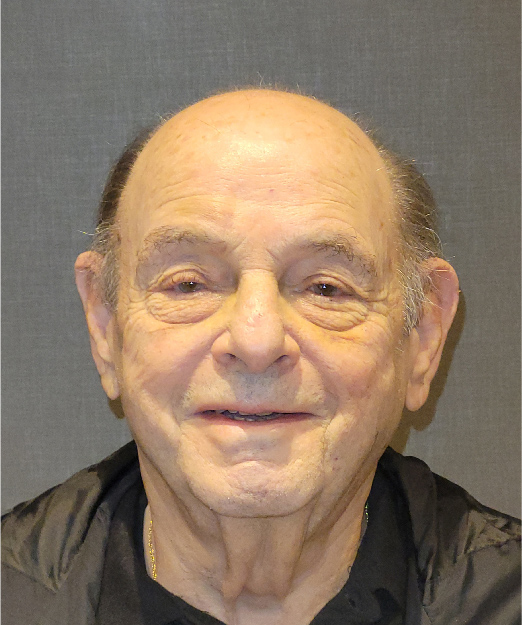 Arnold Zwickel
A native of New York, Arnie Zwickel graduated from college with an AAS degree in Dental Laboratory Technology, and worked as a technician until 1967. At that time, he opened his own laboratory with a partner, which they built and operated successfully, until selling his half of the business in 1980. He then went on to serve as Chief Operating Officer for a dental implant company.
Arnie and his family moved from New York to Georgia in 1996, where he became an independent sales representative for a trucking company, a position he held until his retirement in 2014. At the same time, he became active in his neighborhood's HOA, volunteering to serve on the board, which included his service as President for over 20 years.
In 2006, Arnie completed CERT training. Seeking more opportunities to help his community, he joined MRC GEM and has been an active member since 2007. For the past several years, he has served as a Board member and as Vice President of Planning.
Arnie's and his wife, Barbara, are parents and grandparents. Barbara and several other family members also belong to MRC GEM.
MRC GEM is honored and grateful that the efforts of our leaders and volunteers are recognized nationwide.
Winner of the Surgeon General's Community Resiliency Award
Keep up with MRC GEM and our latest announcements.